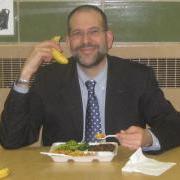 Dear Visitors,
Our purpose at East-West School is twofold:
1. To prepare our students for college.
2. To prepare our graduates to be successful in a world in which Asia will continue to grow in importance.
We accomplish this by examining data on our students and using it to guide our instruction so that we can move our students along a seven-year continuum. We continuously improve the reading, writing, and math skills of our students while continually raising the bar of what we expect them to do.
On the Asian side, besides having our students study Korean, Japanese, or Chinese language each day, we purposely seek to make ongoing connections between those countries and cultures and what we are teaching in all of our classes. We also try to make comparisons to our own cultures.
We are a liberal arts school with a strong arts component.   Besides our intensive language program, we offer Drama, Art, and Korean drumming. Each year there is a summer trip to an Asian country. Our 10th and 11th graders all have online mentors through iMentor.
At East-West School, we all care deeply about our students. We really want them to excel. Our teachers work very hard to provide creative learning experiences. Our test scores show the results. Most importantly is our graduation data. In the year 2010, we graduated 94% of our high school Seniors with 99%  continuing on to college and one joining the Navy. This is evidence of our success with our students.  
We still have a lot to learn. Let's do it together.
Sincerely,
Benjamin Sherman