Partners for Success is an East-West initiative to support our struggling middle school students. It was produced and launched in January 2012 by a team of assistant principals, guidance counselors, and community assistants.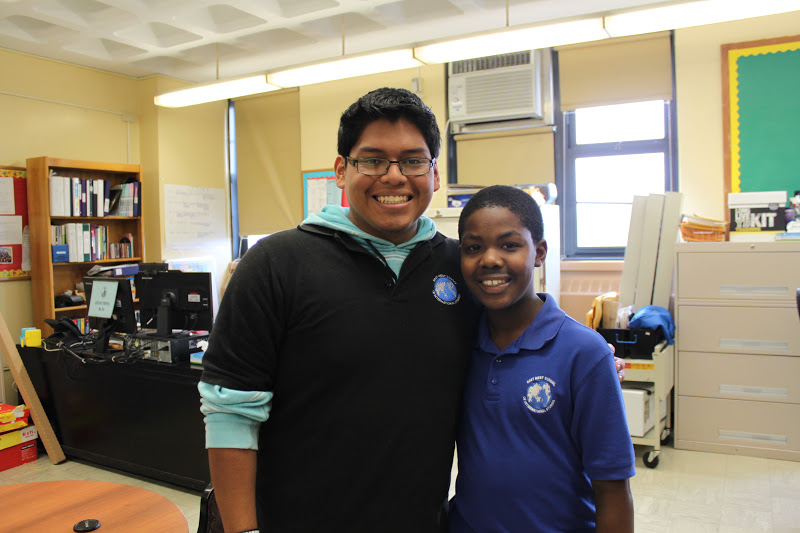 MISSION STATEMENT
The purpose of Partners for Success is to help our middle school students who have been struggling academically to become more successful in school and to develop their social skills. It will focus on providing academic guidance as well as the improved development of social skills.
BENEFITS FOR HIGH SCHOOL MENTORS
Gaining leadership skills
Contributing to their community
Reflecting on their own development from middle schooler to young men
Modeling appropriate behavior which will bring out the best in themselves and their mentees
Developing stronger academic skills and strengthening their own problem solving skills
Gaining a sense of accomplishment as they see their mentees succeeding
Building their resumes
WHY AN ALL BOYS CLUB?
Bloomberg's Young Men's Initiative
Developing literacy programs for youth
Creating mentoring programs as a strategy to promote education success
Focusing on achievement levels by black and Latino males from elementary school to high school
WHO ARE THE GUIDANCE COUNSELORS SUPPORTING THIS PROGRAM?
Ms. Park, and Mr. Diaz
HOW WAS YOUR CHILD SELECTED?
Report Card Grades
Attendance
Student interest surveys
Student interview
Leadership skills
Parent interest
WHAT ACTIVITIES ARE PLANNED FOR MY CHILD?
Team building
Stress management
Test prep
Role playing
College and career readiness
Book study
Sporting activity
College trip
Museum trip
WILL MY CHILD RECEIVE ONGOING SUPPORT?