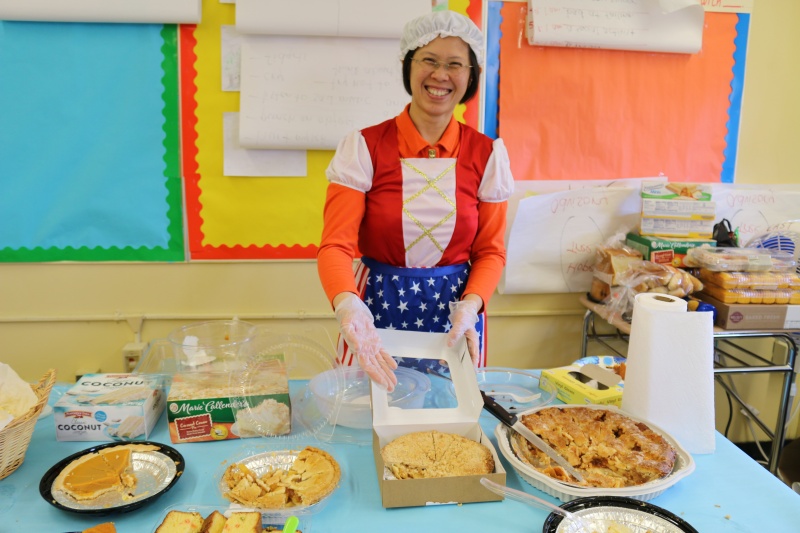 Our 7th grade students participated in the annual East-West Revolutionary War Tea Party.  Students are assigned a Colonial or British personality involved in the late 1700s era American Colonial Revolution time period.  They research, report, and understand parts of the character's role in history.  Students dress up in period attire and rotate between classrooms and hallway during an in-school "blast from the past field trip".
This year the students took on the role of a Delegate to the Constitutional Convention in Social Studies.  They read the novel "Chains" in ELA, they created a tri-corner hat or bonnet in Art and learned the Virginia Reel in a special Dance class.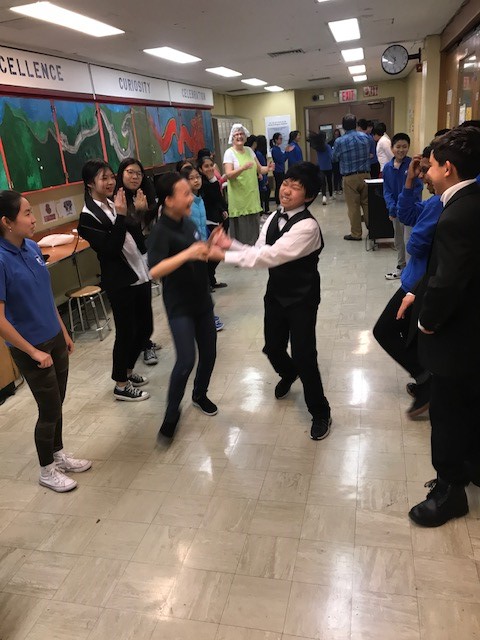 In addition, Mr. Oppenheim had a game room set up with a wide variety of games from the 18th Century, like bowling, Nine Men's Morris, games of skills, etc.
ELA had a room where students read original poetry and sang songs such as "Yankee Doodle Dandy". Everyone brought in food and snacks from recipes that were from that time period and invited their parents to join us if possible.
Thank you to our parents who volunteered their time, or donated food and refreshment.  Food, Dance, Games, Songs and of course a nice cup of tea. It was really a huge success.
Click here to view more photos from this album.