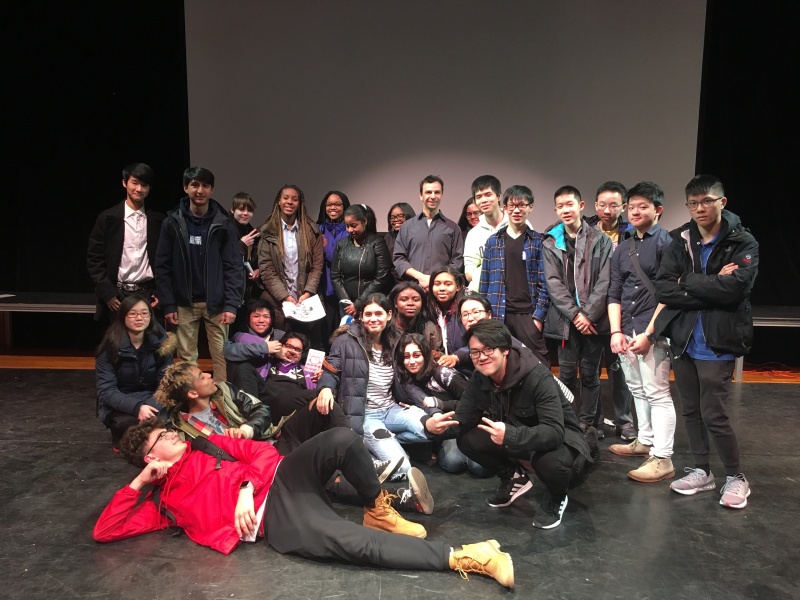 Our HS Japanese level 2 class had a lot of fun at Harumatsuri Spring Festival yesterday, March 19 at the United Nations International School in Manhattan. The Harumatsuri Spring Festival is a unique event for high school students studying Japanese throughout the New York area.  Our students met students from other high schools all over NYC and had many kinds of hands-on activities together.  Many thanks to our Japanese teacher, Mrs. Wilson for organizing this trip, and Mr. Silaco for supporting and spending a long day with us!
Congratulations to Haejin Yang who was selected as a finalist for the Japanese Speech Contest of Northeast Region.  She made a wonderful speech all in Japanese in the contest. Unfortunately she was not selected as top 3, but the story she shared was sad but sweet, it touched everyone's heart.
Three students from our school were selected as Honorable Mention in the pamphlet cover design contest. They are Ganjina Gafarova, Haejin Yang, and Kayla Barthelemy.