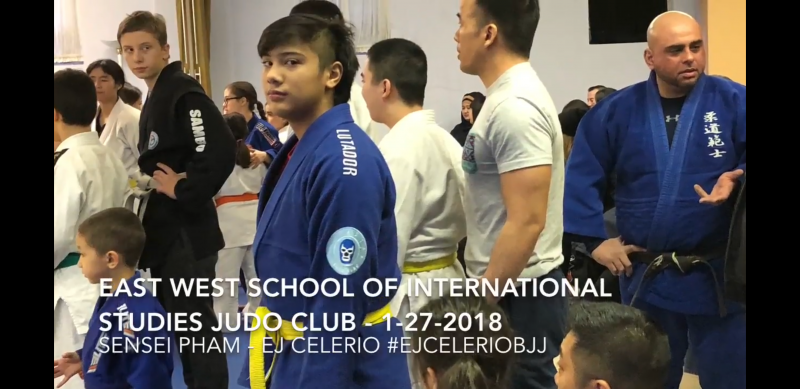 On Saturday, January 27, 2018, our Judo teacher, Hien Pham, and 5 of our East-West Judo athletes competed in the Gentle Way Judo tournament in Forest Hills.
Our students displayed great tenacity and skill against their opponents.
Thank you to all parents for attending and showing their support.  We are very proud of our students for all their effort.
Congratulations to:
Eric Celero (3W-0L)
Mike Zhang (2W-1L)
Elizabeth Poy (1T-1L) Exceptional performance competing in the boy's division.
Cody Zhang (1W-1L)
Yu Chen Lin (1W-2L)