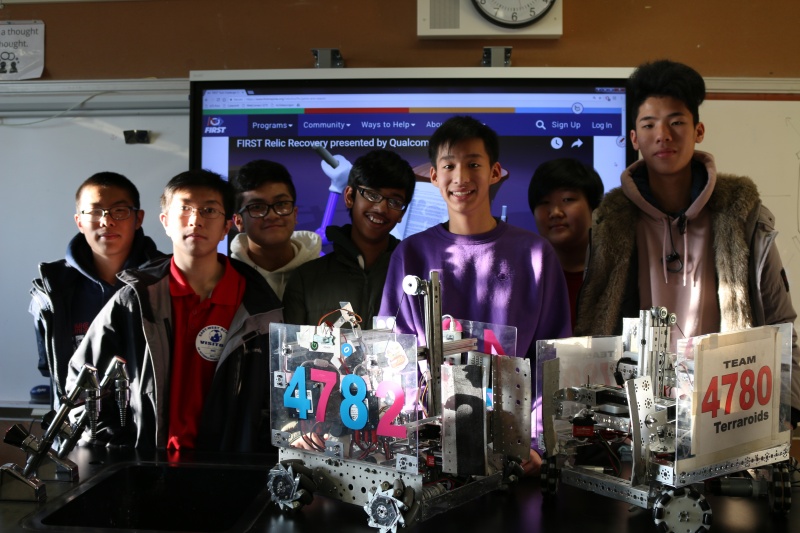 On Wednesday afternoon (December 13th) Brian Chin-Hong, along with 7 other members from the Francis Lewis Robotics Team, stopped by to demonstrate some of their robots. They also talked to our newly made Robotics Team about what the robotics programs looked like at Francis Lewis High School.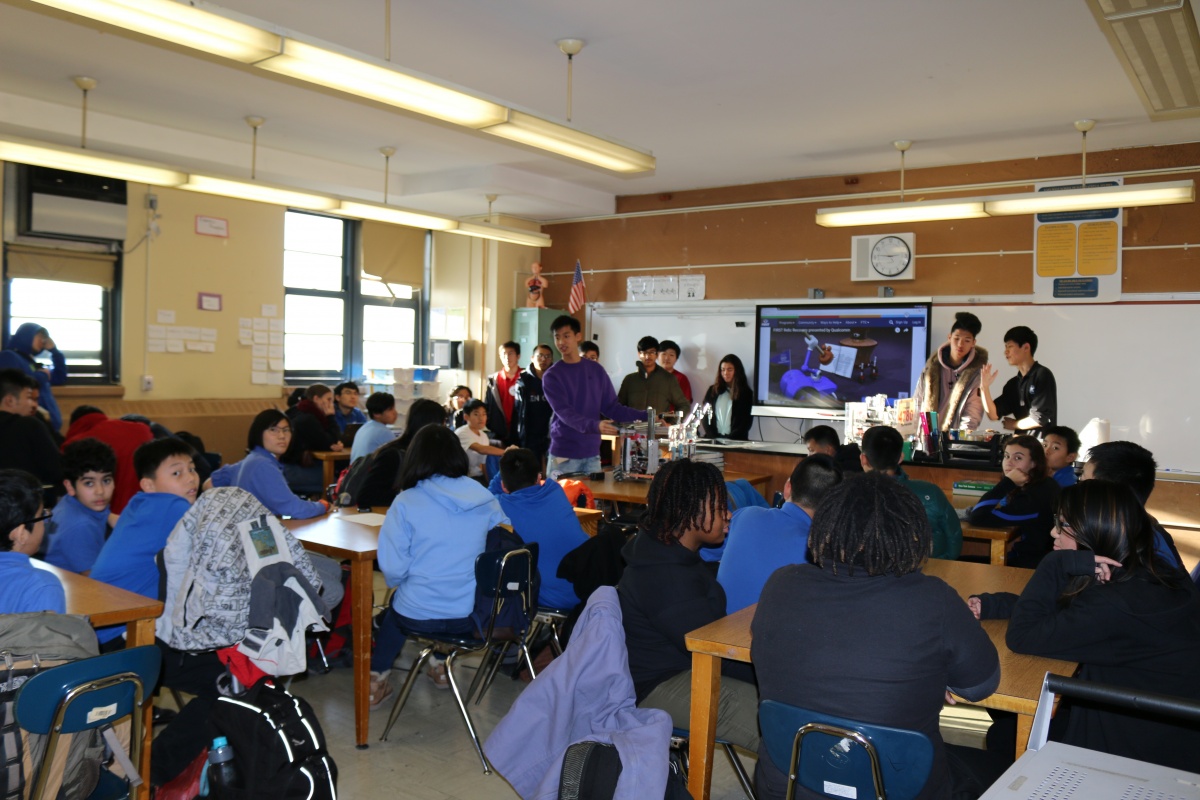 With more than 35 members of the East-West community listening, Brian and his team went into great detail about two of their robots.  Both of them were crafted to complete the same task and yet each one was different in their own way.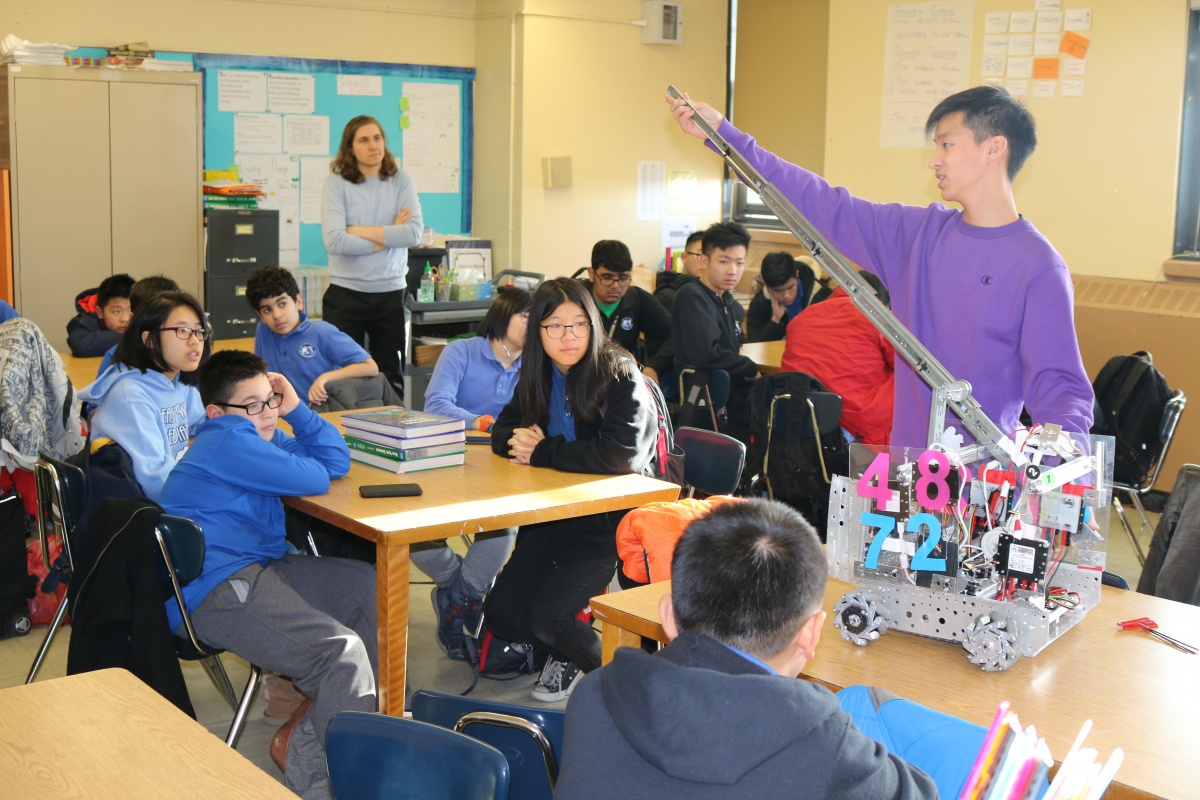 Alex Day started off by showing his robot, which had pink and blue numbering on the side, along with very distinct wheels. He simply picked up his controller and started moving the robot around the table. He went on to explain how his robot worked, moving left and right, and lifting up its lever that can complete its task of picking up boxes.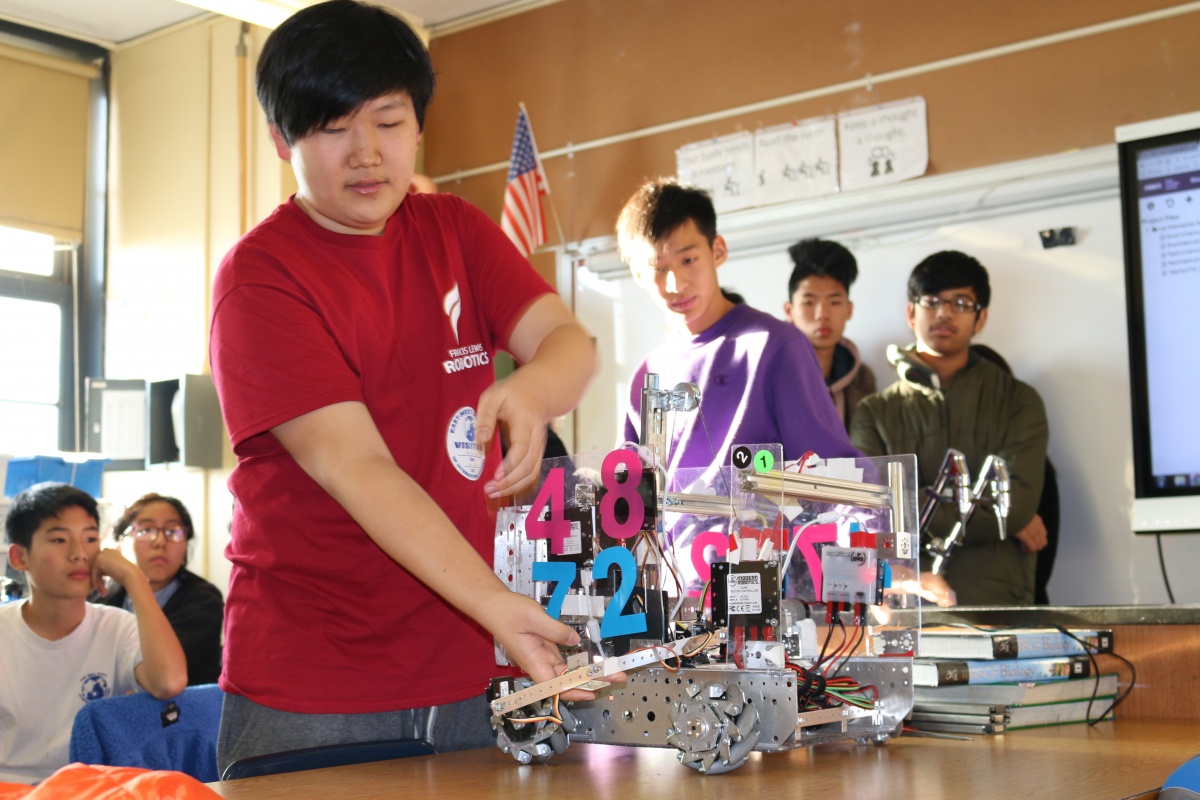 His competitor, but school teammate Steven Tong, went next and showed off his version of the box lifting robot. His teams' wheels were different and were slanted at 45 degree angles to allow it to move in all directions.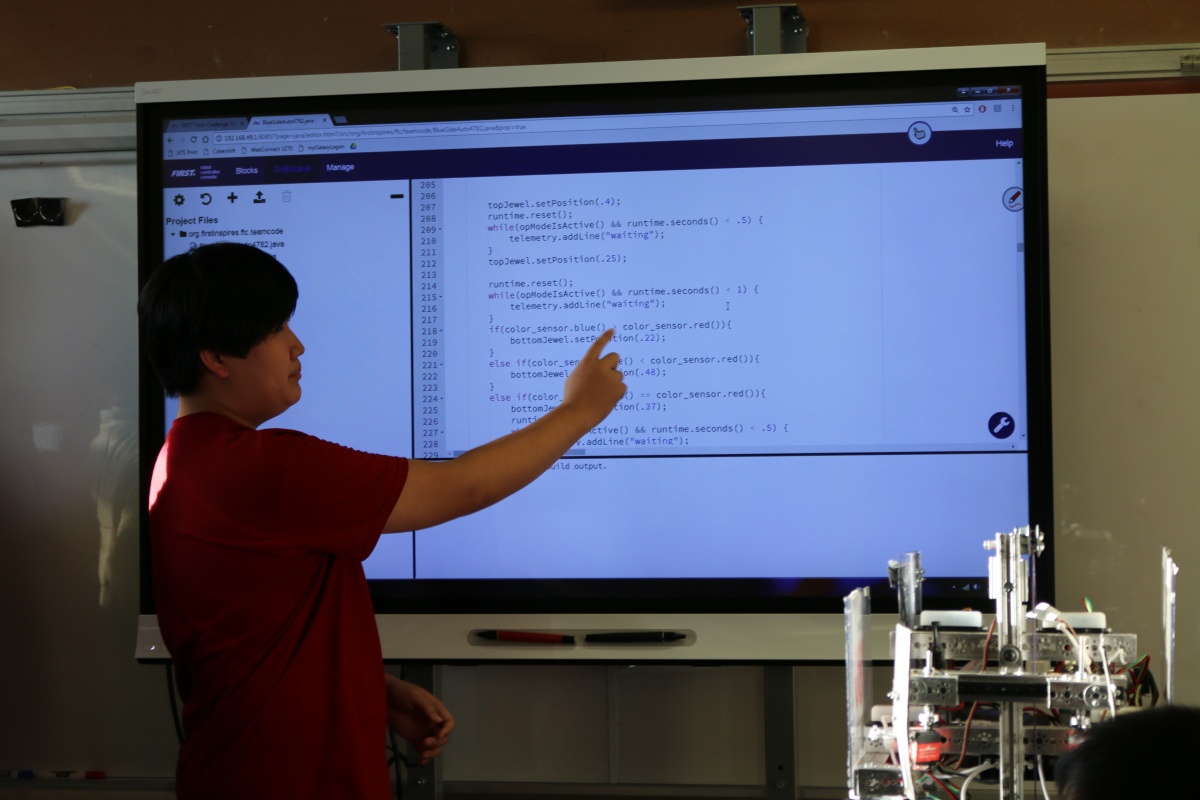 The two teams went on to talk for the full hour of the Robotics club meeting, asking and patiently answering any and all questions from the East-West club members.
Overall, it was a great outreach day from Francis Lewis, that our East-West students really enjoyed.
-written by Mr. Leone & Mr. Zhang
To view more photos from this visit, click here.