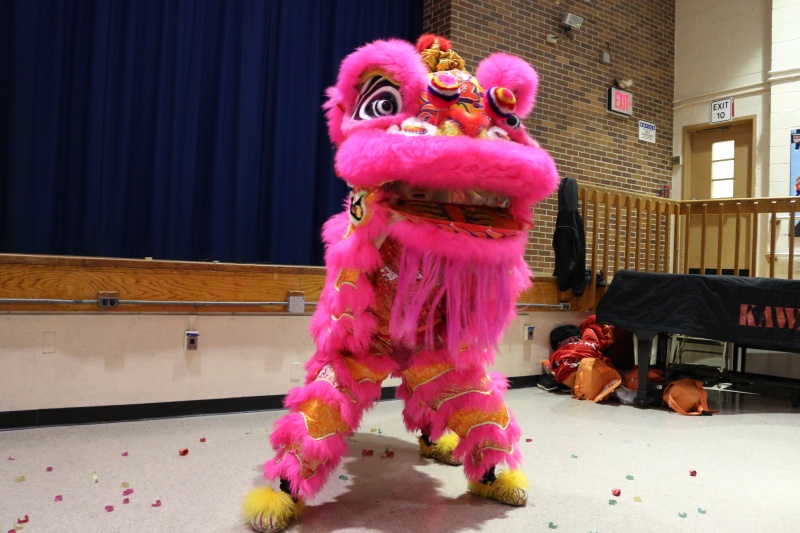 On Thursday, February 15, our school community was treated to a grand performance to celebrate the upcoming Lunar New Year on Friday, February 16.
The East-West Foreign Language Department organized a live Chinese Lion Dance,
a Japanese Samurai Sword Fight,
and a Traditional Korean Drumming session during morning Muster.
The morning performance continued onto the floors of East-West and ended with refreshments for all. 
Many thanks to the following organization:
Korean Performance Art Center: Songhee Lee, Jeongsu Park, Hyesun Jeong, Meehee Kim
TATA Hatoryu NY: Kyo Kasumi, Maho Honda, Mari Miyamoto, Mikako Haresign, Akiko Fujiwara, Sheiri Yamafuji
Wan Chi Ming Dragon and Lion Dance Team
Click here to view more photos from this event.
Click here to view lion dance performance.
Click here to view Japanese sword fighting performance.
Click here to view Korean drumming performance.