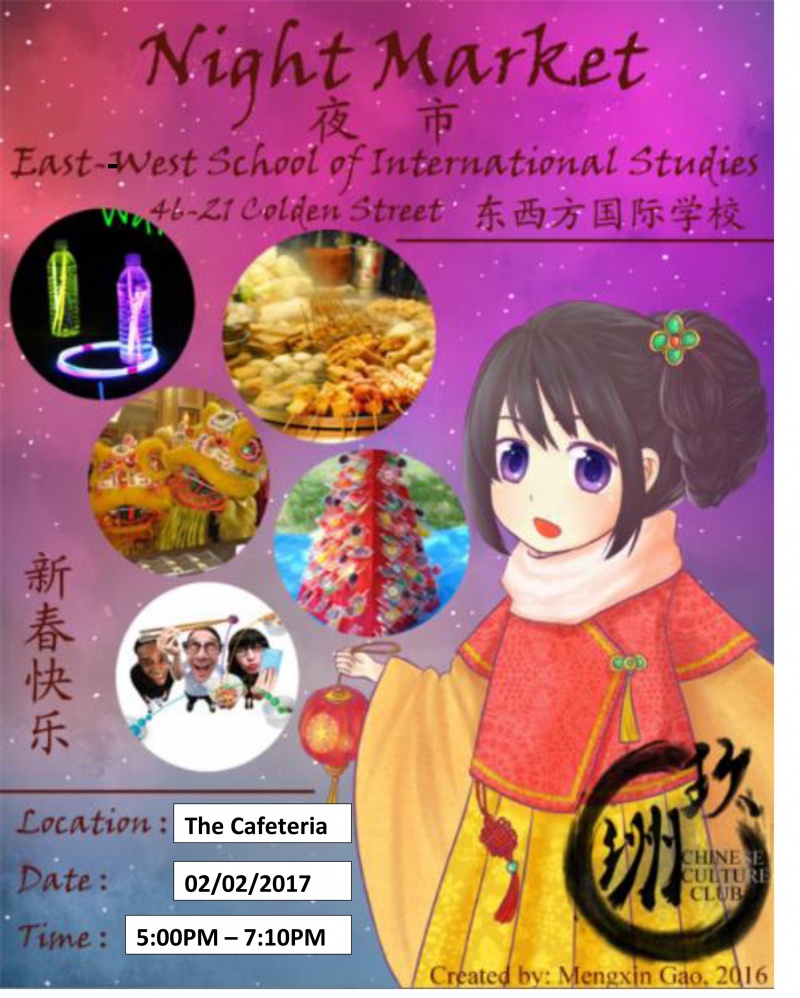 This Thursday, Feb. 2, from 5:00 PM to 7:10 PM.
In honor of the diversity at East-West, the Chinese Culture Club, the foreign language department, and the PTA will be celebrating the Lunar New Year with our Second Annual Night Market.
Last year, the Chinese Culture Club began this new East-West tradition by celebrating with the rest of New York City as the city recognized this holiday as a public school holiday for the first time. This year, we're bringing it back and better than before!  This evening gala includes an international dinner, surprise market performances, and more than a dozen exciting game booths, a simulation new year count-down and much more!
Join us!