As of the 2017-18 school year, our community service requirement is a minimum of 216 hours for incoming students, anywhere students feel comfortable. It is the student's responsibility to find places to volunteer and complete their community service hours.  
Please reach out to our High School Guidance Counselor, Mrs. Park, for necessary paperwork to track community service hours.
The following is an ongoing list of programs and opportunities our students can apply for.  Updated as of 6/1/2018
---
Alley Pond Environment Center's Field Biology Internship (FBI)

Internship for all high school sophomores, juniors, and seniors interested in environmental studies.  This internship consists of hands-on, field-based science including water quality testing and biodiversity surveys, and STEM career-oriented presentations from local professionals. It's a great way for high school students to experience real-world science, explore the natural spaces of Queens, and learn more about what it takes to succeed in environmental science-related fields!
Application Deadline: Wednesday, June 20th
Internship Dates for Summer 2018: July 11, 18, 25 Aug. 1, 8, 15
For more information call: 718.229.4000 or visit www.alleypond.com
---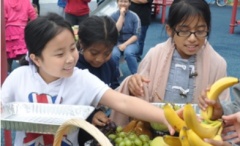 Hours: Mon to Fri - 9 AM to 5 PM, Minimum Age to Volunteer: none (family projects available)
Since its inception in the late 1980s, NYCares has been committed to providing New Yorkers with opportunities to affect social change through volunteering.  With a focus on providing just right opportunities for everyone, commitments vary from consistent visits to one-time projects.  Students can join its Teen Service Team, which offers ongoing opportunities for the city's youth to get involved.  Volunteers from all over the city will clean up local parks, plant in community gardens and refurbish public spaces.
---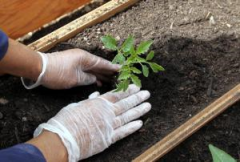 Green Teens New York City Department of Parks & Recreation
Hours: by project
Ages to Volunteer: 13 to 17
If your teen enjoys getting his or her hands dirty, then this project may be a just right fit. Part of the 2009 initiative by Mayor Bloomburg to strengthen communities and protect the environment, this youth-centered project focuses on cleaning up local parks. No green thumb required. It will energize, educate and empower teens as they work together to revitalize local parks. The Green Teen Program engages teens to become stewards of their local parks and recreation centers.  Green Teens learn how to make a "green" positive impact in their local community and encourage the public to recycle.  If you are interested in being a "Green Teen" please email Green.Teens@parks.nyc.gov, or for Queens: 718.520.5916.
---
Hours: daily - 9 AM to 12 PM Minimum Age to Volunteer: None  Children younger than 16 must be accompanied by an adult.
With a focus on providing meals and services to the city's elderly, this organization offers several opportunities targeted at engaging youth.  Kids and teens may help deliver and serve meals at one of the three city senior centers.  Teens are encouraged to help seniors write their memoirs or biographies, teach computer skills or lead a class in an area of special interest such as art, crafts, dance or exercise.
---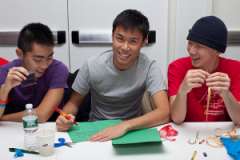 Minimum Age to Volunteer: 13
Known for providing help to those in need, the New York Red Cross offers a long list of voluneteer opportunities for kids ages 13 and older.  Red Cross always needs help with mailings and fundraising events from project development to helping out at planned events.  The Red Cross offers training and support for teens interested in starting a club at their high school.
---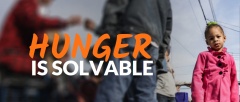 Age to Volunteer: no minimum in general; some projects have age restrictions
Click here to coordinate a volunteer visit
The Food Bank for New York City is one of the country's largest food banks, and it couldn't run as efficiently as it does without a troop of trusty of volunteers. Volunteer choices include working in the Warehouse Repack Program, the community kitchen and helping out in the food pantry. Make this activity a family affair to get the whole family together without bickering over which movie to watch, and just enjoy serving your community.
---
TeenLife Community Service Volunteer Opportunities
Life-changing experience for high school students looking to build their resume and skillset.  Click the link for volunteer programs in New York.
---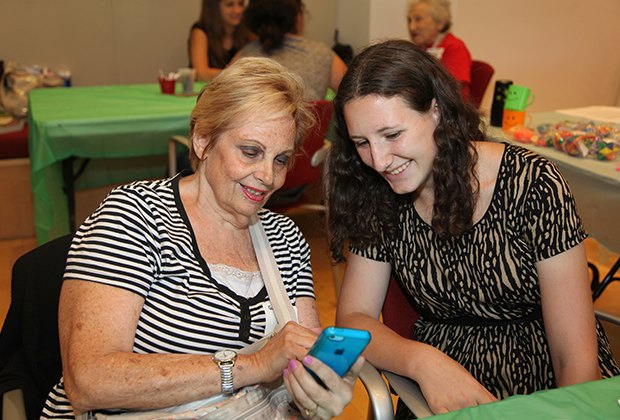 Central Park Conservancy — Parkwide
Ages: Must be 16 by June 1
Application due: Monday, April 30, 2018
Interns work five days a week and some weekends on individual projects, then come together as a group on Fridays for field trips or a group activity of in-depth study in the fields of horticulture or public programming. Paid internship; rates TBD.
---
DOROT — Midtown West
Ages: For high school students entering 10th grade through graduating seniors
Application due: Thursday, May 10, 2018 (early applications are encouraged as spots often fill up before the deadline)
During the course of two, separate, four-week sessions, summer interns visit, deliver meals, help with technology, shop for groceries, and play various games with homebound senior citizens. Summer interns are then expected to volunteer during the school year. Internship is unpaid, but a stipend is available to help cover transportation costs.
---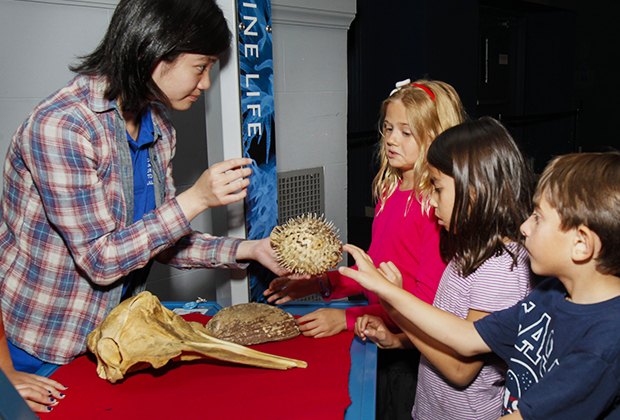 Saltz Internship Program at American Museum of Natural History — Upper West Side
Ages: 15-18-year-old NYC high school students
Application due: Sunday, May 13, 2018
Saltz interns learn about the museum and its exhibits, so they can then share their knowledge with visitors, especially children. Interns receive a MetroCard and uniform for the duration of the program, and a stipend upon completion.
---
Go Getter — Citywide
Ages: High school students
Application due: Monday, May 14, 2018
Interns work as teaching assistants in a K-5 classroom under the supervision of a head teacher, and in small groups or one-on-one to help with academic skills and model good behavior. Interns will also participate in professional development to hone community leadership skills. Internship is unpaid.
---
The deadline to submit SYEP applications is March 16, 2018.
Qualifications/Requirements:
You must be at least 14 years old but not over 24 years old as of July 1, 2018.
You must be a permanent resident within the five boroughs of NYC.
If you are under the age of 18 as iof July 1, 2018, you must submit your most current working paper.  You can reach out to Ms. Schnall, Parent Coordinator in room 423.
If selected for an SYEP position, you will also be required to submit a current picture ID (ie: school ID, NYS ID).
SYEP participants will earn the NYS minimum wage of $13.00 an hour and may work up to 20-25 hours per week.  
If you have further questions about SYEP, contact NYC Youth Connect at (800) 246-4646.
---
The deadline to apply to Ladders for Leaders is Friday, March 16, 2018
NYC Ladders for Leaders is a nationally recognized program that offers high school and college students the opportunity to participate in paid professional summer internships with leading corporations, non-profit organizations and government agencies in NYC.
Students interested in applying to this program MUST complete an SYEP application to be directed to the Ladders for Leaders application page.
Please click here to find more information about Ladders for Leaders.
---
Sonia & Celina Sotomayor Judicial Internship Program
Qualifications/Requirements:
Current 11th graders (Rising seniors in the Summer of 2018) have the opportunity to participate in judicial internships in state and federal courts, educational workshops, and mentorship opportunities.
Reside in and attend school in NYC.
Minimum GPA of 82%
Application, transcript, essay, teacher recommendation, and resume (which inlcudes a list of extracurricular activities)
Available to attend an in-person Program Orientation on May 19, 2018
Please click here for a downloadable version of the 2018 application.
If you have any questions, please contact hsapplications@scsjip.org
---
Free Summer Program for HS English Language Learners
Apply here for Youth Insights Introducations at the Whitney.
Applications are due Friday, April 6, 2018
Program runs from July 9 through August 2
Mondays through Thursdays from 10 am to 1 pm.
Questions? Contact Teen Programs at (646) 680-6248 or youthinsights@whitney.org.
---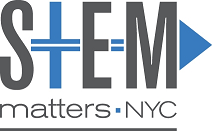 Apply Now for Exciting Science and STEM Programs this Spring Break 2018!
All camps run from Monday, April 2, 2018 - April 6, 2018, 9:00 am to 3:00 pm.
Application deadline is Tuesday, February 27, 2018.
Click here for more information and here to apply.
---
Summer 2018 student oppportunity. www.guardforlife.com or contact 877.494.7665.
---
Useful links: NYC Department of Youth and Community Development
---
Click here to view 2016-17 past opportunities for students.
Click here to view 2015-16 past opportunities for students.