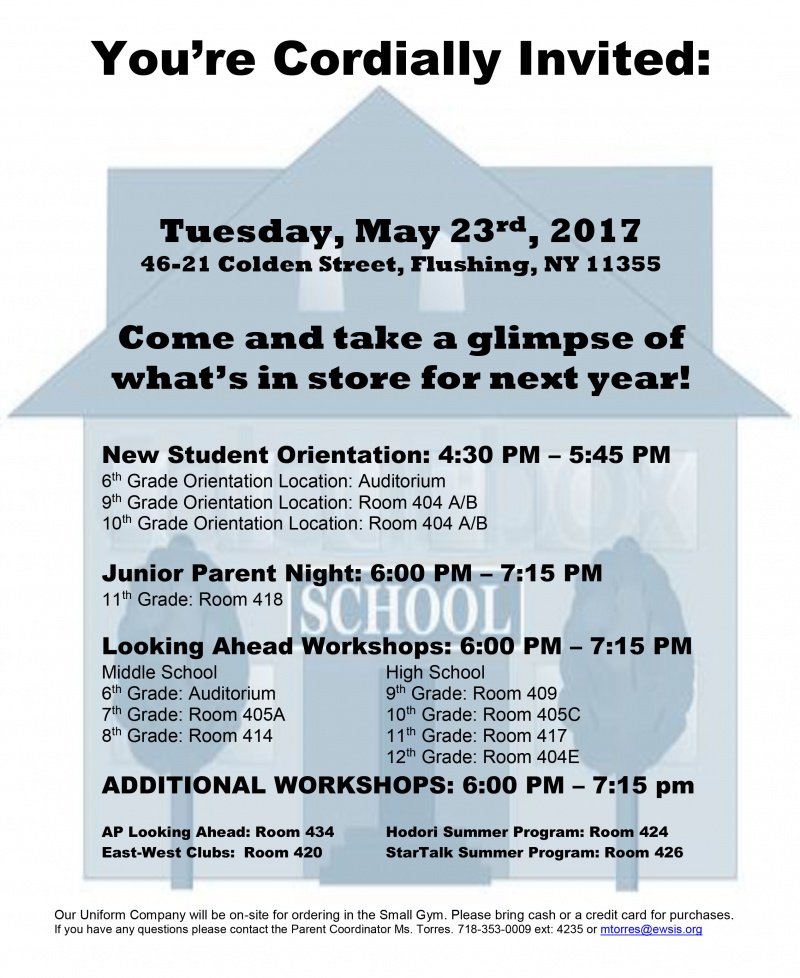 On May 23, there will be an orientation for new incoming students at 4:30 PM.
Junior Parent Night will be a great opportunity for our 11th grade students to learn about the many aspects of the college process, in addition to getting a head start on preparing for their senior year in high school.
The following topics will be covered:
Review of Transcripts and Grades
Senior Activities
Applying to College
Financial Aid and Paying for College
Our middle and high school students will also have the opportunity to learn what to expect for next year, AP courses that are available, East-West Clubs, and our partner programs with Hodori and StarTalk.