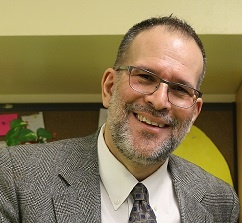 Dear East-West Families,
It has been a true honor to serve the East-West students, staff, and community for the past 11 years. East-West School has been my family since I founded it back in 2006. We have grown from being a small staff of 10 teachers and 150 students to a vibrant community of 683 students and 70 staff. Our school is recognized as one of the best unscreened schools in New York in no small part from the hard work of our families and our students. Thank you for everything you have done.
It is with pride and sadness that I announce that effective immediately, I will be moving on with my career. I have been asked to become the principal of Forest Hills High School in District 28. Though this is one of the most difficult changes I have had to make, I have no doubt that our talented staff and amazing students are up to the challenge and will maintain the high quality of our school. I am confident that our SLT and New York City Department of Education will appoint my successor in the next 90 days.
Thank you for all of your support over the years. It has been an honor to work with you.
Respectfully,
Ben Sherman