February 16, 2017 - 4:04pm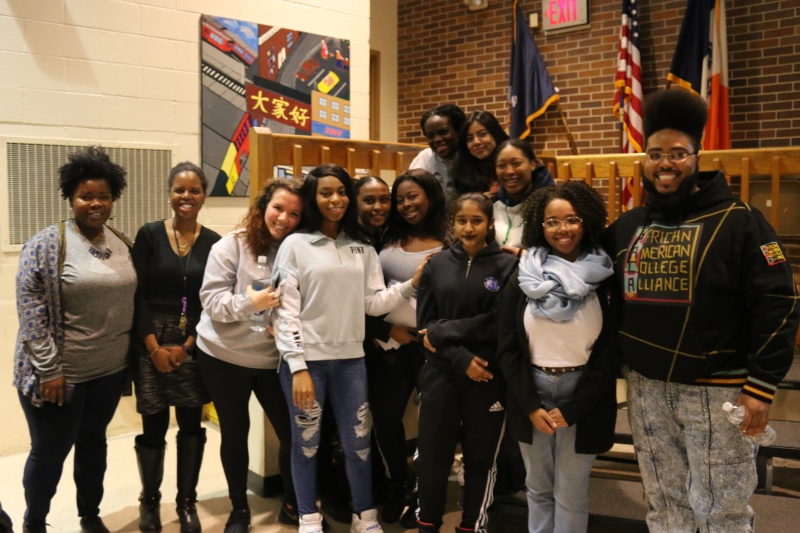 In recognition of Black History Month, the Jr. NAACP Club presented a muster performance today from a special guest who is a Spoken Word artist.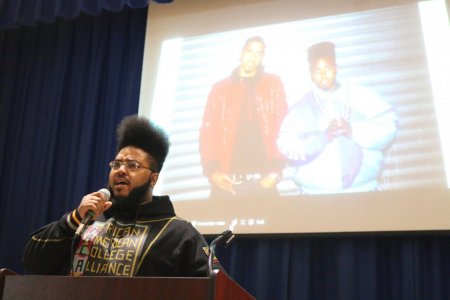 Clifton Johnson is a Hip Hop/Spoken Word artist from Harlem, New York.  He is a proud graduate of the Pennsylvania State University with a Bachelors degree in Business Management. Clifton began writing poetry at an early age after he was introduced to the work of Langston Hughes. As an undergraduate student, Clifton utilized his experience as a campus leader and networks with friends and mentors to perform in front of thousands of students, educators, and community members at diverse colleges and universities in the state of Pennsylvania. After graduation, Clifton returned to Harlem with a newfound love for the performing arts. He teamed up with a group of young artists to perform with the "I Am Peace" movement in Harlem. The group was dedicated to spending their summer attending community events geared toward empowering youth and maintaining positive community relations in Harlem.   Clifton was blessed to receive the attention of the popular athletic brand Reebok, who later made Clifton one of the faces of their Reebok Classic international campaign titled "Meet the Tribe." Through music and his unique "Golden Era" artistic style, Clifton has been able to perform with many recording artists such as Jasmine Sullivan, Bobby Valentino, and Common. "I believe that we are only able to grow in community, never in isolation," says Clifton. "This is why I love keeping positive artists and educators around me. Iron sharpens iron; a positive circle of friends is the key factor in maintaining a positive lifestyle."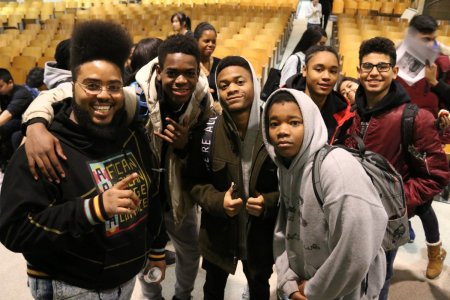 Clifton Johnson's poem resonated with many of our students and inspired them to take action and be the change they want to see in the world.
The Junior NAACP's mission is to encourage students to celebrate diversity and self-awareness through participation in open discussion, civic engagement, and community activism focused on social justice.
Click here to view today's muster performance.
Click here to view more photos from this album.