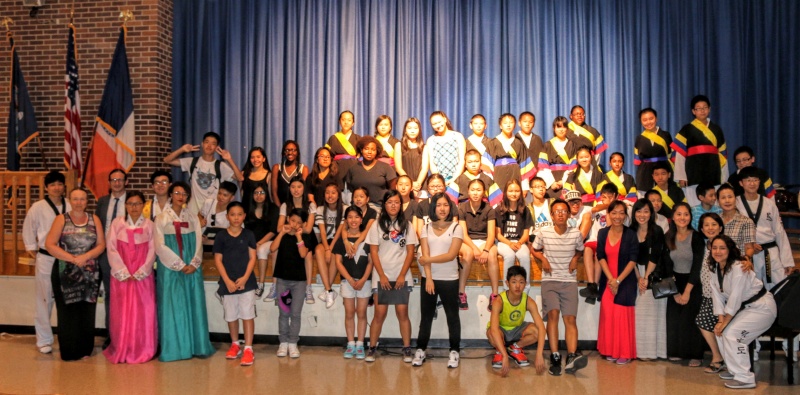 East-West's 2nd Annual StarTalk Korean Language and Culture Program celebrates the culmination of its 5-week summer enrichment program with a spectacular performance.  The summer program was designed to give students the opportunity to learn about Korea through daily cooking classes while immersing in formal language instructions, Taekwondo, Korean drumming, dancing and much more.
Students performing the Scholar's Fan Dance
Taekwondo Class graduating to Yellow Belt
Students performing the Arirang Mu Dance
Assistant Principal Kleiman demonstrates the proper technique in splitting wood
Our Korean Drumming class delighted the audience with their performance 
Special Thanks and Honorable mention to our StarTalk Team, l to r Ms. P. Kim, Ms. J. Kim, Ms. Lee, Mrs. Rhi. Missing in the photo, Ms. K. Kim and Mr. Kleiman.
Thank you to our teaching assistants: Ms. Lin, Mr. Shi, and Ms. Waters.
Click here to view more photos from this album.