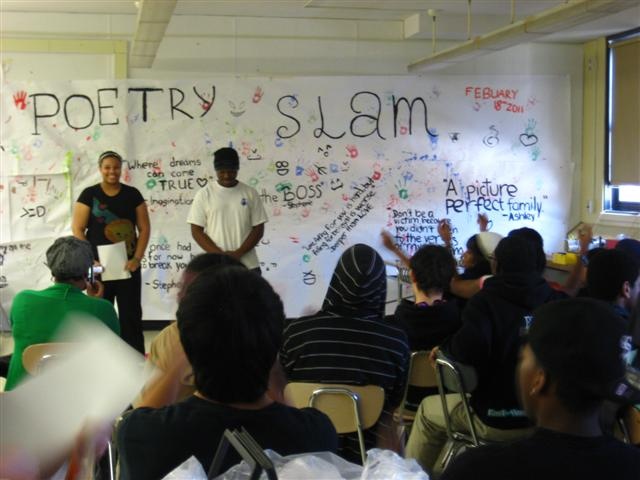 Update 3/7/2011: Now with photographs from Mr. Shibata.
Ms. Binaso and her 10th grade English class organized East-West's first annual poetry slam last Friday.
The room was filled with students and staff members. Students performed pieces that they had carefully revised and rehearsed over weeks. Ms. Hartong, the Drama teacher, also read one of her own pieces. A panel of student judges rated the performances. The time, effort, and passion that had gone into creating this event was evident. Thank you to Ms. Binaso and her 10th graders for their hard work!
Click here to view a slideshow of Mr. Shibata's fantastic photographs from the event.